Interested in booking a private event? Check out the options available on the Private Events page.
Tuesday, September 19 at 5 PM
MadTree Pregame Block Party
MadTree and the Clifton Heights Business Association are throwing a Block Party prior to the U.S. Women's National Soccer teams match vs. New Zealand at Nippert Stadium. A portion of the proceeds from MadTree beer sales will be donated to the Cincinnati Youth Collaborative. Come party with us at the U-Square at the Loop Piazza!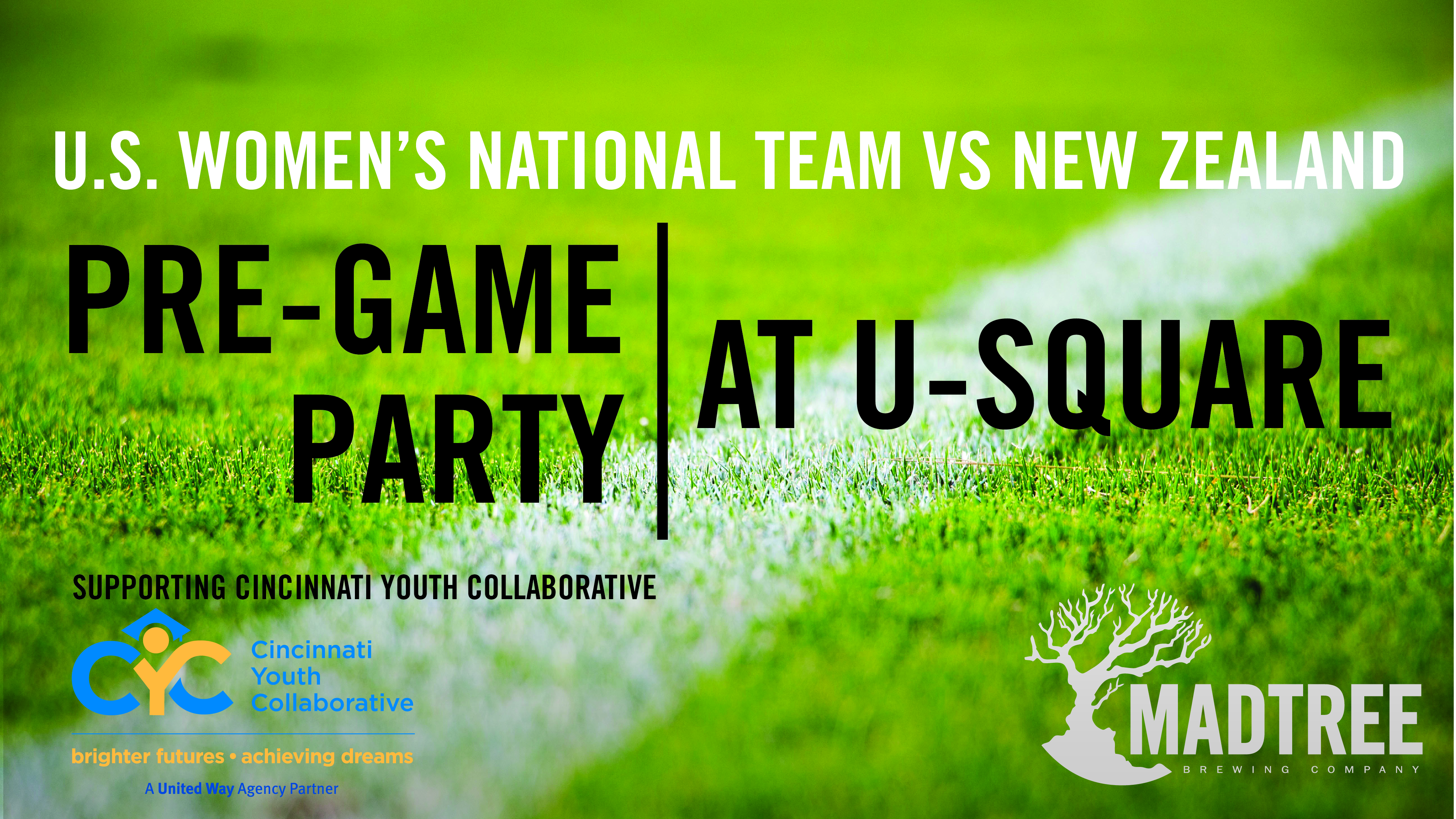 Thursday, October 26 at 5 PM
Beer Dinner @ Revolution Rotisserie
Join us Revolution Rotisserie for a great dining experience. Chef Dana Adkins has created a special menu that will pair PsycHOPathy, Lift and Thorn, a collaborative beer between MadTree and the restaurant, with some of his favorite culinary creations. Dinner will be $60 (tax and gratuity included). Please visit revolutionrotisserie.com or call (513) 381-0009 for more info.
More Info